Countries fully and partially within the region: Albania, Bosnia, Bulgaria, Kosovo, Montenegro, North Macedonia, Greece, Serbia, Croatia, Slovenia, Romania, Turkey, Italy
Languages: Albanian, Bosnian, Bulgarian, Croatian, Greek, Serbian, Macedonian, Romanian, Sloven, Turkish
Popular Cuisine: Cevapi, Saganaki, Sarma, Rozata, Bureks, Krempita, Tulumba, Klepe, Dolma, Bosanski Lonac, Uštipci
Komani Lake, Albania
Mostar, Bosnia and Herzegovina
Belogradchik, Bulgaria
Belogradchik, Bulgaria
Belgrade, Serbia
Dubrovnik, Croatia
Lake Bled, Bled, Slovenia
Venice, Italy
Our Favorite Destinations: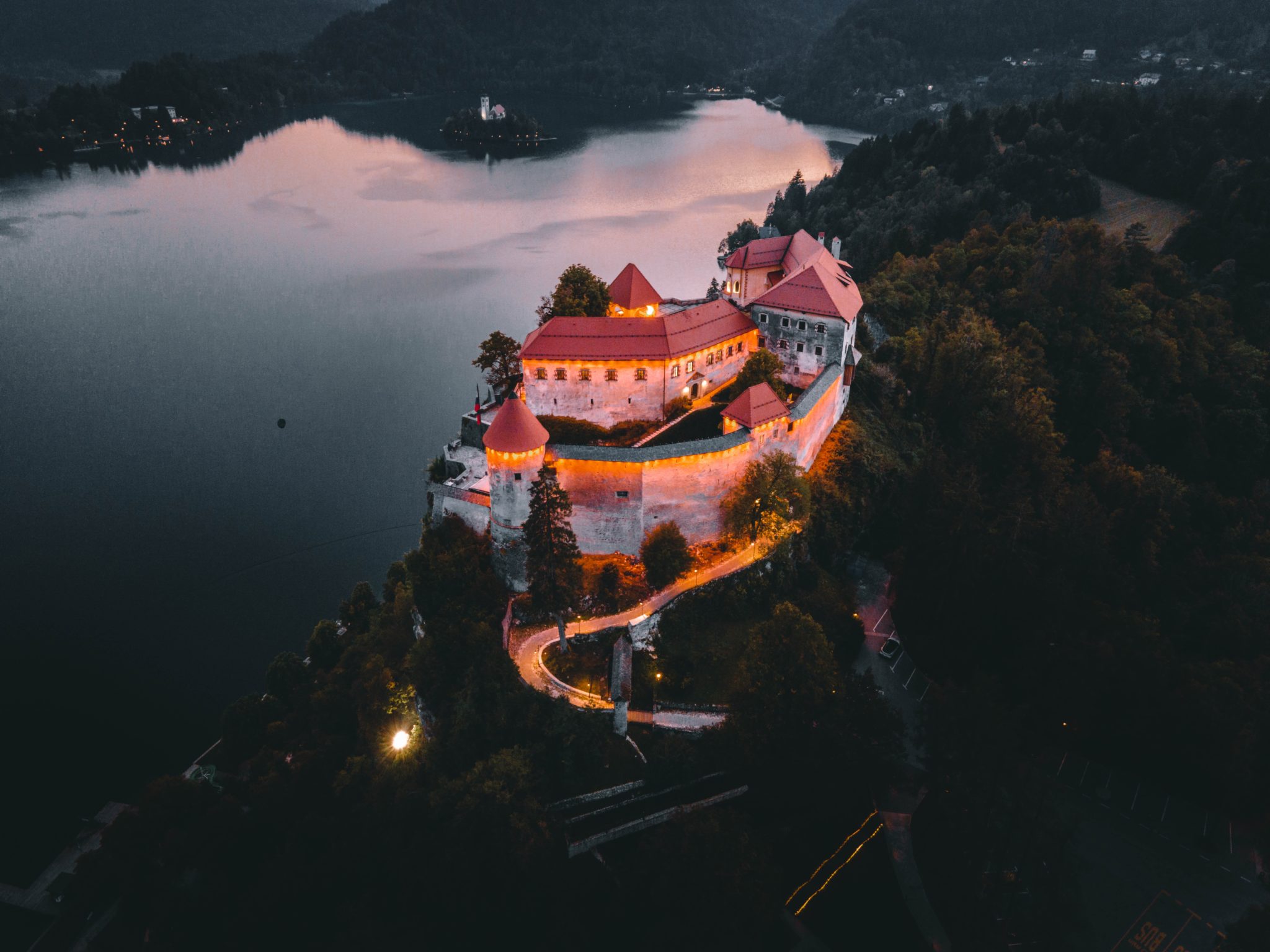 Budva is located in Montenegro on the Adriatic Sea. It was colonized by Greece in the 4th century BC and is one of the oldest settlements on the Adriatic Sea. The town features old churches, the oldest of which dates back to 840 AD, 35 beaches, the Old Town, the Budva Citadel, and many other tourist attractions.
Also located in Montenegro, this town is in a submerged river canyon. It was settled around 168 BC and has one of the best preserved medieval old towns in the Adriatic. Specific sites to visit include St. Tryphon Cathedral, the church of St. Luke, and the Grgurina Palace.
Dubrovnik is a Croatian city on the Adriatic Sea. It was founded by refugees in the 7th century and was a prosperous maritime trading destination. Tourists can walk the Dubrovnik Walls, visit the Old Town of Dubrovnik, see Fort Lovrijenac, tour King's Landing, or take a ferry to Lokrum Island.
This national park is made up of lakes and caves connected by waterfalls and is the largest and oldest national park in Croatia. The lakes are known for being a range of colors from turquoise to green or grey, changing based on the minerals and organisms and the sunlight.
Rastoke is the city with the most cats per person in Croatia. It connects to the Plitvice Lakes through the Korana River and is known for its water powered mechanical mills, which are often used to grind corn or pound woolen cloth.
Zagreb is the capital of Croatia, settled during Roman times. Its old town features two medieval settlements which contain the Church of St. Mark, the Church of St. Catherine, palaces, a Jesuit monastery, and the Cathedral of St. Stephen. The modern city also offers art galleries, museums, and the Croatian National Theatre.
Ljubljana is the capital of Slovenia. The first evidence of settlement dates back to 2000 BC, which include prehistoric pile dwellings and the oldest wooden wheel in the world. It is located on the Ljubljanica River and has many beautiful bridges throughout the city. Popular sites to visit include Ljubljana Castle, the Dragon Bridge, Plečnik House, the National Gallery, and the Central Market. 
Located in Slovenia on Lake Bled, this town offers a range of sports and boat rides to the island in the center. The Church of the Mother of God is located on that island, which is a popular place to visit, as is Bled Castle, which overlooks Lake Bled.
Located in northeastern Italy, Venice is comprised of 118 small islands linked by bridges in the Venetian Lagoon. The region was first inhabited around the 10th century BC and is known for its canals, art, and architecture.