"Wow - What a fantastic time we had! Our group loved every part of it. We all appreciate your helpfulness and willingness to bend well over backwards to allow this tour to even happen, much less the special touches you provided (Peter's Fish luncheon and Farewell dinner in Joppa). We were blessed beyond our expectations. It was a pleasure working with Jim Ashmore and our incredible guide, Roni Winter. We all felt safe and cared for the entire time we were there. The weather was super, even with two days of rain in Jerusalem right at the end of our tour. Every question our group had was skillfully answered or handled with quality and class. It made me proud to mention your name and company to all who asked .. I look forward to future tours with you and your agency. You are a blessing and we're all grateful for all you did to truly make this tour a memorable one."
Pastor Chuck Atherton
Tulare First Assembly, CA
"On two occasions I've had the privilege of visiting Israel and the Holy Land.  Few things in life have changed me like those experiences.  It is my hope and prayer that every pastor, Bible teacher, and believer has the opportunity to visit Israel during his or her lifetime.  If you go, you will never be the same. Sandy Richardson, Christian and owner of Madison Tours and Travel, has been a wonderful friend to us as she has carefully packaged each day (from the time we left our home to our return) with tremendous accommodations, meals, travel comfort, and days packed full of thrilling Bible sites and information. I feel that her guides are the best (my friends agree). I want to write this letter and recommend Sandy Richardson because I truly hope that you can visit the land of the Bible on one of her FANTASTIC Holy Land Tours."
Dr. Wayde Goodall
President & Founder: World Wide Family.org, AGMD, Springfield, MO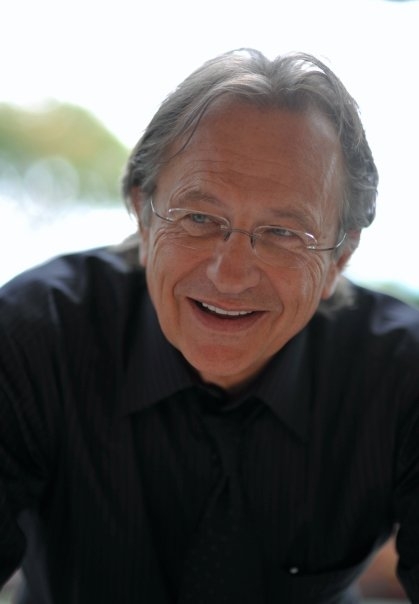 "I have been to Israel and the Middle East 14 times.  When my original travel agent retired a friend recommended Madison Travel.  What an outstanding group!  My experience with Madison Travel has been outstanding.  They have a high level of service coupled with a common spiritual vision.  They know what a Pastor wants in leading a tour and they make it happen.  Even though I am experienced, they have made suggestions which have improved the experience and taken my tours to new levels.  Whether this is your first tour or your twentieth tour you will benefit by working with Madison Travel.  I recommend them heartily. "
Dr. Joseph B. Fuiten
Cedar Park Church, Bothell, WA
"We arrived safely home a short while ago. Throughout our trip home, we saw God's goodness and provision and we were surrounded by kind, helpful people –from the driver who took us to the airport, Sandy's rep who met us at the airport ...walked with us through check-in, security, customs, etc. All of these folks made our travel home very smooth and stress-free. This trip was an experience of a lifetime that we will not forget. It was amazing to be in the Holy Land, to be able to walk where Jesus walked, and to feel His presence throughout the trip.  We also were blessed to make new friends."
Sandy Tanaka
Tour Participant
"I am writing to highly recommend to you the service and ministry of Sandy Richardson, owner of Madison Tours and Travel.  I have worked with her in arranging tours to both Turkey and Israel I have led. Always, I have found her to be experienced, professional, delightful to work with, and quite knowledgeable in arranging my tours.  She is especially communicative, keeping you informed throughout the stateside tour planning process. She will answer all your questions thoroughly and quickly. Without hesitation, I believe you will find her service and ministry to you and your group of the highest quality."
Dr. Dwaine Braddy
Northwest University
"On behalf of our church group and choir, thank you so much for all you did to prepare and facilitate our tour. Passengers have expressed their appreciation of both the spiritual and cultural experiences of the tour. They have returned with a new perspective of the Bible and of Israel's significance in Judeo-Christian faith and history.  In addition, the choir concerts gave us the opportunity to share gospel music with Israeli audiences. We know that your long relationship with our local host, Amiel Tours, was key to managing the daily itinerary and extra activities such as the concerts, ramparts tour and folk dance presentation even for nearly 200 passengers with a very full schedule. And, of course, Turkey was an amazing place in Christian history and learning, too.  We are grateful for your personal commitment to creating a memorable journey for us.  It is clear how much you desire believers to grown in their faith through their experience."
Dr. Jim Dixon
Cherry Hills Community Church, Denver, CO
"Just wanted to send you a quick note to express my deep gratitude for you making our trip to Israel a reality. What a life changing experience! It far exceeded any expectations that I had of what it would be like. Roni [tour guide] is phenomenal! His knowledge of the Bible and his insights made the Bible come alive. Our lives were enriched not only from being in Israel but by getting to know Roni personally. I can't begin to describe all that impacted our lives from this marvelous experience. For us, this would not have happened without your generosity. I'm confident that this is only the beginning of our trips to the Holy Land. I'm sure that as our team begins sharing their experiences with their friends we will have many others who will want to experience Israel for themselves." 
Pastor John Johnson
Covina Assembly of God
"This was my first trip to Israel!  I went with Dr. James Marocco from Hawaii! … The Israel trip was plenty full of experiences for me! I enjoyed the camel ride and also floating in the Dead Sea! I am thankful for all the sights I saw and learned about Jesus' life! Thanks again for your leadership in planning my trip of a lifetime!" – Naomi Mathre
"Had an amazing time. You are all awesome. I was amazed at the organization and ease of travel. Guides were terrific, hotels great. You really have this down pat. I recommend Madison travel to anyone planning a pilgrimage. Thank you all so much." – Charlotte Torres